Subaru Legacy Service Manuals
---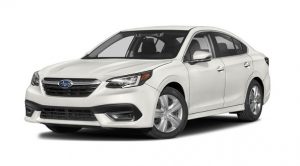 About The Subaru Legacy
The Subaru Legacy first hit the roads in 1989 when the Japanese automaker wanted to add a compact car to their fleet.
This was the first compact car for the company and acted as their flagship model for many years until it was discontinued in 2020.
It was even used as the platform for their rally car that gained the company worldwide recognition thanks to its successes.
The Legacy was a compact car until 1994 when it increased in size and found itself in the mid-size classification.
Taking its place was the Impreza, the new compact car that was also the new model to be used in the WRC – bringing even more attention to the company.
Legacy Chassis
Almost all of the Subaru Legacy examples that have been sold throughout its life have been full-time four-wheel-drive.
During the first generation though you would buy the car as an FWD as standard and add 4WD as an option.
Due to the success of the 4WD drivetrain and the company's image quickly being associated with the more complex drivetrain Subaru did away with the option in the second generation.
Much like the rest of the Subaru range, the car was powered by a flat boxer engine, with sizes available ranging from a naturally aspirated 1.8-liter through to a turbocharged 2.0-liter in the RS.
It boasted air suspension that could be manually adapted to the on or offroad conditions as well as advanced ABS to improve safety.
As the car went into its second generation and the car grew into a mid-size model Subaru could now pack much more in.
A range of larger engines was now available including a twin-turbocharged powerplant and in 1996 Subaru made AWD the standard for the Legacy.
Over the years since the car has remained an AWD as standard with similar engine options, with a performance trim in each generation.
Legacy Outback
In 1995 the Legacy Outback made its first appearance as a trim for the car that added several inches to the ground clearance and raised the roofline.
This new SUV-like version of the car had improved offroad capability and loads of interior room for occupants and cargo.
Eventually, the Outback trim became its own crossover SUV model and was discontinued from the Legacy as a trim.