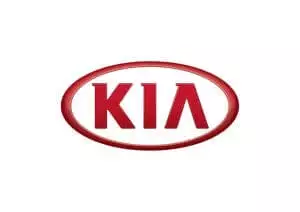 Kia is an automotive manufacturer founded in Korea. Its largest headquarters is located within South Korea, in Seoul, and the company is the second-largest to come from Korea, the leading company being Hyundai Motor Company. You can find servicing, workshop and repair manuals for many of their popular models on this page as PDFs.
---
Browse by Kia Model (6 in total)
About Kia
The Kia Motor Company was founded on June 9 in 1944. This company didn't start to produce motor vehicles until 1952, starting with small Honda-licensed motorcycles as well as Mazda-licensed trucks. After small success, the company decided to produce its first assembly plant in late 1973. This was named the Sohari Plant, and primarily produced the company's 'Brisa' range of cars.
However, Kia faced a major setback in 1981, when political ramifications forced the company to stop producing cars. In fact, the company was forced to make small trucks and didn't start to produce any cars until 1984.
So, in 1986, Kia decided to become partners with the American car company Ford. Thanks to the partnership, the company started to produce a more diverse range of cars and even started to export their vehicles to other countries. To these other countries, Kia was seen as a budget model and was generally pushed to the back of the showrooms. Some of the cars exported included the Kia Pride and the Avella.
The company faced even harder times in 1997 when it declared bankruptcy. As such, the company decided to make an agreement with Hyundai, which gained 51% of the company through public share acquisition. Hyundai has helped to put Kia back onto a successful path, and the company has since focused on gaining ground in the European market.
One of the most successful cars produced by Kia is the Soul. In fact, the car even received praise from Pope Francis. It has won several awards in America for its reliability and has helped the company recover from its crisis in 1997.