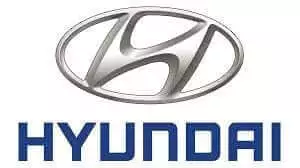 ---
Browse by Hyundai Model (5 in total)
About Hyundai
Hyundai is a South Korean car manufacturer, based in Seoul and founded in 1967. It owns part of the Kia Motor Company, as well as Genesis Motor and Ioniq. These companies form the Hyundai Motor Group.
Hyundai made its first model in 1968. They cooperated with Ford to create the Cortina. This car has gone down in history, but many don't know that Hyundai played a big role in its creation. George Turnball then led the company to create its first solo car in 1975. Named the pony, it was the first Korean car ever produced. It was eventually exported to Canada and became a best seller. They were unable to sell in the US, as they didn't pass the emission test, but Hyundai's start was overall very successful.
As of present times, Hyundai is a very successful car company and was even ranked the fourth-best automaker in 2010.
Hyundai's are renowned for their great reliability and quality, and every model seems to carry this theme. Hyundai also has a big influence in the electric car market. In fact, by March 2014, the company had sold around 200,000 hybrids. This number continues to climb as hybrids become more popular and necessary.
Their cars are produced in South Korea, in Uslan and the company's assembly plant is a sight to behold and makes thousands of cars every year.
Common problems with Hyundai cars include various engine faults, such as stalling and cutting out. This is becoming less of an issue as the company moves towards hybrids and electric cars but still affects many users worldwide.
Another issue that has been reported is that seatbelts tend to detach in the event of a crash. This is a major safety issue and one which Hyundai has worked hard to resolve.