Hyundai Elantra Service Manuals
---
You can find 4 different repair/service/workshop manuals for the Hyundai Elantra on this page that are in the PDF format, totally free of charge.
Yearly Elantra Service Manuals
The years available stretch from 1993 through to 2004 and to view the manual you just click the name.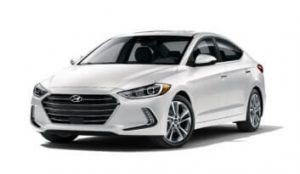 About The Hyundai Elantra
The first Hyundai Elantra models hit the showrooms in the year 1990 as the company's compact car line.
It was initially built upon the Mitsubishi Mirage platform and only offered as a 4-door sedan with a 1.4, 1.5 or 1.8-liter engine.
This car was also known as the Avante in some regions due to trademark issues and even as the Lantra in some Latin countries due to language barriers.
In 1995 the second generation Elantra came onto the market and was now built on the same chassis as the Hyundai Tiburon/Coupe.
This new chassis was developed in-house by the South Korean company and now offered a range of slightly larger engines for it.
Now the car was offered in a station wagon layout as well as a turbodiesel option for markets such as Europe.
In the year 2000, the third-generation Elantra became available and customers no longer had the option of a station wagon, a change that would stick with the model forever.
It was built on top of a more generic platform that was shared with many Hyundai and Kia models such as the Tucson and Kia Sportage.
Hyundai was starting to pack many more features into their cars such as this and maintaining a low price.
Sales grew steadily worldwide with China becoming the company's main market for this model, eventually seeing almost 400,000 sales per year in that region alone in 2011.
Common Problems With The Elantra
Engine knocking – a common issue with the Elantra is the engine mounts wearing away causing a knocking to come from under the hood requiring a replacement
Windows – if you are finding your electric windows are struggling to go up and down then the regulator may have gone and a replacement will be needed
Air-conditioning – multiple AC problems can occur and if you find it isn't pushing out air it could be a blower motor and if the air that is coming out isn't cold then its most likely the compressor