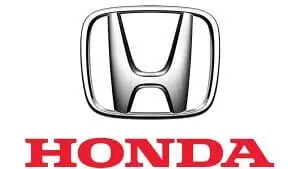 ---
Browse by Honda Model (10 in total)
About Honda
Honda is a Japanese manufacturer, specializing in cars, motorbikes and power equipment.
They have a vast array of cars on the market. Their first-ever automobile was the Honda T360, which was a Kei car, built-in 1963.
The next car, also produced in 1963, was a two-door roadster, known as the S500. Honda tried to make an impact primarily in the kei car niche, focusing on delivery vans and pick-up platforms, which used the same chassis.
Nowadays, Honda tends to focus on producing Hybrid cars. Its most famous model is the Civic Hybrid, an excellent car that can compete with the likes of the Toyota Prius. With these innovations, Honda has been able to have a major impact in US and European markets, where it now sells thousands of cars every year. In fact, it's one of the leading manufacturers of small hybrid cars in the world.
Honda has building sites all over the world. A small portion of Honda's vehicles are still made in Japan. However, the majority are now made overseas, closer to their target markets in the United States as well as Mexico.
Hondas in general do have some common problems. For instance, many drives have experienced issues with the airbags, which didn't deploy in the event of a crash.
Furthermore, some Hondas, in particular the 2006 Civic range, suffer from frequently cracked engine blocks. This crack exposed coolant, which led to the car's engine overheating.
Some drivers have also reported AC problems as well as premature brake wear. This has led to Honda compensating their car owners, showing their positive ability to deal with complaints and problems that come their way.
Despite these problems, Honda is a highly successful company, taking a large portion of the market, not only in the car industry but also in the motorbike and power equipment sectors.