Honda Civic Service Manuals
---
You can find 15 different repair/service/workshop manuals for the Honda Civic on this page that are in the PDF format, totally free of charge.
Yearly Civic Service Manuals
The years available stretch from 1995 through to 2008 and to view the manual you just click the name.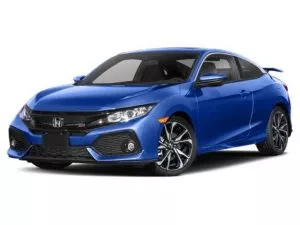 About The Honda Civic
When the Honda Civic was introduced in the early 1970s it was first classed as a subcompact car.
It was brought in to replace both the N600 and z600 lines from the Japanese automaker as their new smallest car.
In the year 2000, the Civic was reclassified as a compact car instead due to the increase in comfort and safety features that were required for a modern car.
With the introduction of the tenth generation in 2015, the car could now be seen as a small mid-size car as its interior volume has increased substantially.
This has been put down to the fact that the materials used and the design process have improved over the years thanks to technology.
You can find the chassis from the Honda Civic used in many other models over the years, including the Element, CR-X, Prelude, Civic Shuttle and even the CR-V compact crossover SUV.
Another success for the line is the vast range of performance trims that have been put on sale of the small car.
A cult following has developed for these versions of the car such as the Type R, VTi and GTi that bring sports car-like performance to the masses.
Aside from that customers have also had a wide range of configurations to choose from too, with Civics put on sale in coupe, liftback, sedan, station wagon, fastback and most popular of them all as a hatchback.
In 2021 the most recent version of the car was introduced, the eleventh generation boasts a longer body again with a liftback body style.
With this modern version, you get a CVT as standard but some of the sportier trims are offered with an optional 6-speed manual transmission if requested.