Honda CR-V Service Manuals
---
You can find 9 different repair/service/workshop manuals for the Honda CR-V on this page that are in the PDF format, totally free of charge.
Yearly CR-V Service Manuals
The years available stretch from 1997 through to 2007 and to view the manual you just click the name.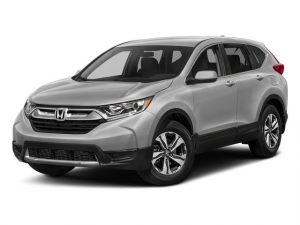 About The Honda CR-V
The Honda CR-V is a compact crossover SUV that was first produced in 1995 for the Japanese market.
It didn't push the car into the North American market until 1997 once it had seen the success of the Toyota RAV4 (which was the first compact crossover SUV).
To create this model Honda took their massively popular compact car the Civic and added an SUV-style body on top of it.
The first-generation models were very utilitarian and still hung onto the light offroad capabilities that the company felt that customers would expect from an SUV.
It had functionality built into it that would assist the driver in offroad tasks such as a locking diff to aid climbing steep slopes.
Over the years the CR-V has morphed from this image to more of a luxurious one with less emphasis on ruggedness and more toward comfort.
This has helped sales massively with almost every year since production started exceeding the sales of the previous year.
The most recent Honda CR-V is the fifth generation and was brought in during the 2016 model year.
It is built on a more generic platform that Honda invests their resources into that underpins more models and keeps costs down.
You can order your new Honda CR-V with a range of gasoline and diesel engines with an optional mild and plugin hybrid system available too.
This power is then transferred to the wheels via a CVT, e-CVT or 9-speed automatic transmission through the front or all four wheels.
Outside of the car you will find LED lights all around and 18-inch alloy wheels.
Inside the CR-V you can find a 7-inch touchscreen infotainment system and modern driver-aids such as adaptive cruise control and collision-mitigating braking.