Honda Fit/Jazz Service Manuals
---
We are looking to find workshop/repair/service manuals for this car and will add them when we find them.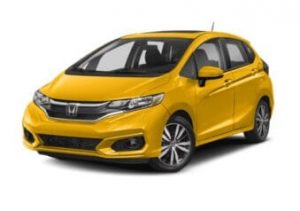 About The Honda Fit/Jazz
The Honda Fit (also known as the Jazz in territories such as Europe) is a subcompact car that entered production in 2001.
It was intended to replace the Logo which itself had replaced the City model just 5 years previously.
All examples of the car sold across the four generations that it has been in production have been 5-door hatchbacks.
Underneath the car is Honda's global small-car platform that employs many unique strategies such as placing the fuel tank underneath the front seats to give the rear more room.
Its design allows the interior to boast much more room than other close competitors on the market with foldable rear seats.
First Generation Fit
The first-generation model was available with one of three gasoline engines mated to a CVT, manual or automatic transmission.
It replaced the Civic in North America in 2006 as the company's hatchback offering.
To be eligible to be sold in the USA the Fit had to be altered with a larger front bumper and ABS as standard.
Second Generation Fit
The new Fit/Jazz that was introduced in 2007 was larger than its predecessor with a new choice for one of two hybrid drivetrains.
This new model won the title of "Car of the Year Japan" for the second time thanks to the new improvements.
During the second generation, the Fit continued to be innovated by adding driver-aids such as cruise control as standard along with the remote entry.
Third Generation Fit
When the Honda Fit moved onto its third generation the styling stayed very much the same, underneath is where most of the changes were taking place.
Its length had changed as well as the materials used in its chassis, the car was much lighter and stronger now.
Honda used the chassis to launch their subcompact crossover SUV the HR-V in 2013 thanks to the popularity of the Fit.
A new turbodiesel engine was added to the order sheet to help the car sell in territories such as Europe.
Fourth Generation Fit
Finally, the most recent version of the Honda Fit entered production in 2020 and the company had a strong vision of electrification for the range.
In Europe, the fourth-generation model is only available as a plugin hybrid and in North America, the model was removed completely.
Honda stated that due to declining sales of the Fit that they would instead focus the HR-V there instead.