Chevrolet Impala Service Manuals
---
You can find 8 different repair/service/workshop manuals for the Chevrolet Impala on this page that are in the PDF format, totally free of charge.
Yearly Impala Service Manuals
The years available stretch from 1995 through to 2008 and to view the manual you just click the name.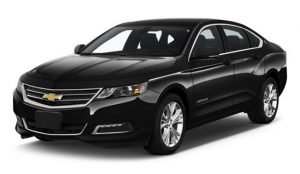 About The Chevrolet Impala
For most of its life, the Chevrolet Impala has been a full-size car, although for 2 generations it wasn't.
It started out in 1958 as a premium trim for the Bel Air, available as a hardtop or convertible.
In 1959 the model became its own line based on the chassis of lower-end models as part of a cost-cutting move by parent company General Motors.
A new range of layouts was made available for the Impala including a coupe and 4-door convertible option.
In 1961 (2 years after the Impala was made into its own model) the platform was changed completely to one that was shared among many of the GM brands.
One of the major changes was the addition of a station wagon layout of the car to jump on the new trend arising for the spacious family cars.
1961 also saw the inclusion of the SS (Super Sport) trim for the first time, a performance trim name that would go on to be applied to many Chevrolet models throughout the company's life.
The appearance of the Impala changed dramatically over the generations as well as improvements to the weight and features offered within the car.
In the year 2000, with the introduction of the eighth generation, the car was switched from being rear-wheel-drive to front-wheel-drive.
This change had a huge effect on the overall weight of the car and so helped reduced the weight even further and thus the cost to run as well.
The final generation of the Impala was the tenth, launched to the public in 2014 after being shown off in 2012 at the New York Auto Show.
Many new technological features were added such as wireless charging for mobile devices and capability for Apple and Android devices.
In 2020 the car was finally discontinued, with Chevrolet instead focusing on SUVs such as their Equinox.
Common Problems With The Impala
Gas cap – the classic models tend to have an issue with the gas cap not staying in place, an easy fix at around $20
Instrument panel – the speedometer in the models built around the year 2005 are known to be unreliable and this can lead to a $450 replacement needed