Chevrolet Silverado Service Manuals
---
You can find 13 different repair/service/workshop manuals for the Chevrolet Silverado on this page that are in the PDF format, totally free of charge.
Yearly Silverado Service Manuals
The years available stretch from 2004 through to 2010 and to view the manual you just click the name.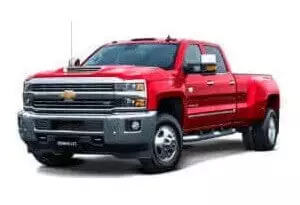 About The Chevrolet Silverado
In the late-1990s the Chevrolet Silverado line was introduced to replace the C/K also sold by GMC.
Chevrolet and GMC both marketed the C/K line of pickup trucks since they were introduced in 1960, in various levels of features and luxury.
This Silverado is classed as a full-size pickup truck, a popular segment of the American auto market where it regularly sits at the top of each year (in terms of sales).
Straight away the automaker offered the truck in a variety of different sizes with various bed and cab configurations on offer.
You can get the Silverado as a 2-door with a short bed all the way through to a 4-door car with a long bed in the rear.
In 2003 a high-performance version of the truck was launched called the SS, based on the extended cab version.
It was powered by the powerful 6-liter V8 in the second-generation Cadillac Escalade through all four wheels, although in 2005 a rear-wheel-drive version was also introduced.
Aside from performance versions of the car, you could also find many "Heavy Duty" labeled versions of the truck.
These Heavy-Duty Silverados boasted high-power V8 engines and reinforced suspension to name a few of the special features.
Inside of these "Heavy Duty" models were the features typically associated with commercial use, such as extra charging points and compartments for folders.
Over the years since its introduction, the truck has been revised repeatedly with each new generation, the styling on the modern version is a far cry away from the original.
Modern Silverados can be identified by their front-grille design featuring a chrome finish and body-colored bumpers.
It is used as a base for the more recent Tahoe SUV with many features and engines shared between the two lines.
You can also find a wide variety of trims to choose from when ordering one of these new, such as the WT, Custom, LT, RST, LTZ and High Country to name a few.
Inside of the cab is an abundance of modern technology including connectivity for Apple and Android devices as standard.
GMC Sierra
Chevrolet's parent company General Motors also markets an almost identical version of the truck as the Sierra.
The Sierra is typically higher-priced with more features as standard and a few extra options not found on the Silverado at all. Inside, the interior is of a slightly higher quality with more emphasis on luxury than practicality.