Chevrolet Service Manuals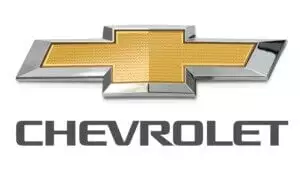 Chevrolet (more commonly known as Chevy) belongs to a large number of companies owned by the American manufacturer General Motors. Chevrolet boasts diversity, selling models anywhere from compact SUVs to powerful trucks (the latter arguably more synonymous with the brand). We've given you free access to all PDF service manuals on this site, just select your model below.
---
Browse by Chevrolet Model (15 in total)
About Chevrolet
The company's history dates back to 1911, where the race car driver and engineer, Louis Chevrolet co-founded the 'Chevrolet Motor Company' in Detroit with his brother.
Ambiguity surrounds the history of the company's logo – with some attributing the infamous 'bowtie' emblem to its creator taking inspiration from a French hotel's wallpaper. Others believe the image was a direct copy from the 'Coalettes' coal company; but perhaps the most common theory is that the bowtie is actually a cross, making reference to the founder's Swiss roots, drawing from the design of the country's flag.
These automobiles to their owners are as American as apple pie and the 4th July; maybe because the factories were originally based in New York, Ohio, Michigan and St. Louis, or possibly because of the large engines and muscle-car status.
Over the decades, the vehicles coming off the production line have, for the most part, kept up with the trends and demands of the time.
In the economic downturn of 2007, Chevrolet again successfully read the needs of the market and produced a range of fuel-efficient cars and trucks, which lead to a plug-in hybrid in 2010.