Chevrolet Malibu Service Manuals
---
You can find 10 different repair/service/workshop manuals for the Chevrolet Malibu on this page that are in the PDF format, totally free of charge.
Yearly Malibu Service Manuals
The years available stretch from 1997 through to 2010 and to view the manual you just click the name.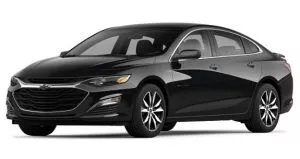 About The Chevrolet Malibu
You can trace the Chevrolet Malibu name right back to the mid-1960s when it was being used for a trim on the Chevelle model.
The Malibu version of the car was the top-of-the-line with an abundance of features and a premium finish on both the inside and outside of the car.
It ran as a trim up until 1972 when it was dropped and work began on creating the Chevelle's replacement, which was set to be called the Malibu.
Chevrolet had already seen success after turning the Impala into its own model after using it on the Bel Air as its top-of-the-line trim.
In 1978 the standalone Malibu was launched, this model boasted a massive weight reduction while gaining an increased volume within the car for cargo and legroom.
You could buy this new model as a sedan, coupe or station wagon – the styling, features and interior were also shared with the El Camino of the time.
In 1983 the Malibu was discontinued, with Chevrolet now focusing their efforts on the Celebrity model as its replacement.
The Celebrity was front-wheel-drive and because of this benefited from being lighter due to the lack of a prop shaft, with more of the weight being in the front of the car.
During the late-1990s the Malibu name resurfaces again, this time as a front-wheel-drive built on the same platform as the Buick Skylark and the Pontiac Grand Am.
Chevrolet then kept to this layout and released several more versions of the car over the years up until today where it is now in its ninth generation (introduced for the first time in 2016).
Modern examples of the Malibu share their E2XX platform with Buick Regal, Opel/Vauxhall Insignia and Holden Commodore.
Inside of these new Malibu's is some of the best technologies on the auto market, including connectivity for Apple and Android devices as well as diver-aids such as collision avoidance.
A hybrid version of the car has been introduced for the first time as well in the most recent generation, capturing the potentially lost energy during braking to recycle when accelerating again.
New Malibu's can also use the waste heat from the exhaust system to heat the cab of the car to capture even more lost energy.
Common Problems With The Malibu
Transmission – for Malibu's built around 2010 (eighth generation) owners were finding it common that the transmission would fail after the car had passed 100,000 miles. Costs are quoted at around $3,250 for a complete replacement in order to make the car work again
Fuel – a loss of control over power as well as stalling could be a sign that the fuel system is failing. This can occur much earlier than transmission problems only after 5,000 miles
Steering – on the less severe end of costly repairs is the failure of the steering column. Though this sounds expensive it isn't and costs are around $100