Chrysler 300 Service Manuals
---
You can find 2 different repair/service/workshop manuals for the Chrysler 300 on this page that are in the PDF format, totally free of charge.
Yearly 300 Service Manuals
The years available stretch from 2005 through to 2006 and to view the manual you just click the name.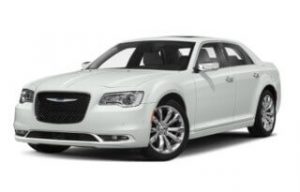 About The Chrysler 300
The first Chrysler 300 models came in during the 2005 model year originally based on the LX platform.
You can find other popular models using that same platform such as the Dodge Charger and the Dodge Magnum.
This 300 model is classed as a full-size luxury car and has been assembled and marketed all around the world.
In the UK, it has been on sale as the 300c during its second generation as well as the Lancia Thema using the revived automaker's name between 2011 and 2014 across the rest of Europe.
Most examples of the car are rear-wheel-drive but a few have been sold with a four-wheel-drive chassis.
It replaced the Chrysler 300M full-size car that had been running for 5 years from the end of the last Millenium.
First Generation 300
The first-generation model was designed to resemble the classic Chrysler C-300 from the 1950s produced by the American automaker.
It boasted a long flat hood with a large grille and low roofline that were the design trends from that period.
Engines ranged from 2.7-liter gasoline and 3-liter turbodiesel V6 all the way through to a high-performance 6.1-liter HEMI V8.
You could order your 300 model as a sedan or a station wagon in one of 3 trims, Base, Touring or Limited – in that order.
Second Generation 300
In the 2011 model year, the second-generation Chrysler 300 came on sale and now it was built on the LD platform.
This new platform was fairly unique to this model as it was only shared with one other model, the Dodge Charger again.
Engine choices were roughly the same again but with a much better automatic transmission boasting 8-speeds in comparison to the 5-speed on offer before.
From the outside, the design had stayed roughly the same but with more chrome detailing and the station wagon version was dropped.
Special editions of the car included the SRT, Glacier and Motown that all added various performance or visual enhancements.
Euro NCAP crash tested this second-generation 300 in 2011 and rated it 5 out 5 stars, it exceeded in the adult occupant category but fell slightly in the pedestrian safety.