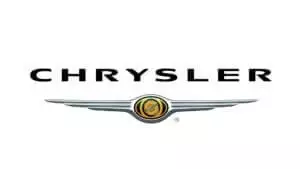 Widely acknowledged as one of the 'big three' motor companies in America, Chrysler stems from the Dutch automotive company Stellantis. Their weighty statues come from being the name behind the likes of Dodge, Jeep and Ram. The original company pioneered the muscle car back in the 1950s but modern-day models vary wildly; nowadays the Chrysler brand can be anything to anyone with SUVs, sports cars, minivans and 4x4s complementing their range. Find the right Chrysler service manual for your model here on this site.
---
Browse by Chrysler Model (6 in total)
About Chrysler
Incorporated in 1925 by Walter Chrysler, the headquarters were established in Detroit and remained there right up until the move in 1996 (to Auburn Hills). As the company was created a few decades after the likes of General Motors and Chevrolet, the entry motor into the market was very different from its competitor's offerings.
Where cars had been sold commercially for twenty years prior to the launch, Chrysler was afforded the luxury of understanding the buyer's needs and requirements. As a result, the Chrysler Six was born.
This automobile manufacturer's goal was to provide its customers with an advanced, well-engineered car at (most importantly) an affordable, realistic price point.
Arguably one of the most important contributions to the industry from Chrysler was the rigid wheel – a system that allowed an inflated tire to remain on the car after deflation; something that was adopted wildly by the motor industry.
There have been many mergers and pairings over the years which could be one of the reasons why the Chrysler automobile range is so diverse.