Chrysler 200 Service Manuals
---
We are looking to find workshop/repair/service manuals for this car and will add them when we find them.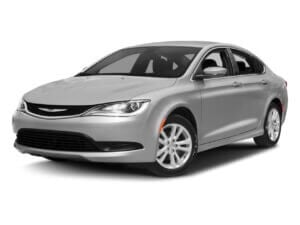 About The Chrysler 200
In 2010 the production of the Chrysler 200 mid-size car began in Michigan, USA.
This model was intended to replace the Sebring that had been a popular model for Chrysler since the mid-1990s when it was launched.
It was always sold as a 4-door sedan but during its first generation, you could find it as a 2-door convertible too.
The 200 line comes from the 300 full-size car line that had achieved huge sales in both the USA and Europe.
To build the car the Mitsubishi JS platform was taken and a sedan body was placed on top of it.
You can find the JS platform in use among many vehicles across four different auto brands such as:
To name just a few.
Engine choices for the first generation included just two options, a 2.4-liter straight-4 or a 3.6-liter V6 – both powered by gasoline.
A 4-speed automatic transmission was offered with the lowest trim (LX) with a 6-speed for the higher trims (Touring, Limited and S).
In 2015 a second-generation Chrysler 200 was introduced to the market by the American automaker.
This new model was offered with a 9-speed transmission as standard with an optional four-wheel-drive system available.
Engine choices were the same but the platform that the car was built on had changed to the Compact Wide chassis.
This newer platform was put to use under fewer cars and more specifically, it was mostly found under Chrysler models such as the Pacifica.
Moving to this new platform helped shoot the mediocre 4 out of 5 stars safety score the previous version had to a near-perfect score across all disciplines.
Just two years after the introduction of the redesigned 200 the line was discontinued with many critics blaming the shift away from sedans to be the culprit.