Jeep Compass Service Manuals
---
You can find 3 different repair/service/workshop manuals for the Jeep Compass on this page that are in the PDF format, totally free of charge.
Yearly Compass Service Manuals
The years available stretch from 2007 through to 2008 and to view the manual you just click the name.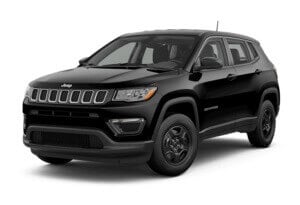 About The Jeep Compass
This Jeep Compass and its twin model the Patriot were some of the first crossover SUV models from the American automobile manufacturer.
It boasted a better fuel economy than the traditional SUV although it lost much of its offroad capability.
This wasn't a problem for the larger market of automobile buyers who enjoyed the additional room inside the body and were happy sacrificing the offroad equipment.
Both models shared many of the same components but had differently styled body's, the Patriot was boxier than this Compass.
For the 2017 model year, the Patriot was discontinued but this model continued to live on with no plans by Jeep to stop it.
For 5 years Chrysler also marketed the Dodge Caliber that used the same chassis as these 2 models but with a much differently styled body.
In 2014 production of the Renegade was started which uses the Compass platform, although that model is smaller and is classed as a subcompact crossover SUV instead.
The first-generation model of the Jeep Compass was available in 3 trims, the Sport, Altitude and Limited with varying features between them dependant on budget.
EuroNCAP didn't think much of the original car and in 2012 awarded it only 2 out of 5 stars with it falling behind due to pedestrian safety and because of its lack of driver-aids.
With the introduction of the second-generation model in 2018 model saw a huge refresh inside and out.
Now the safety score from EuroNCAP was pushed right up to 5 out of 5 stars thanks to improvements all around including new technology such as Forward Collision Warning.
Sales of the new model were increasing all over the world, partly helped due to the loss of the Patriot line and partly because of the design and safety improvements.
Engine and transmission options were greatly expanded with this second generation Jeep Compass and no included hybrid-electric drivetrains too.