Jeep Liberty Service Manuals
---
You can find 5 different repair/service/workshop manuals for the Jeep Liberty on this page that are in the PDF format, totally free of charge.
Yearly Liberty Service Manuals
The years available stretch from 2003 through to 2009 and to view the manual you just click the name.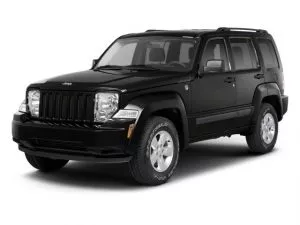 About The Jeep Liberty
The Jeep Liberty was introduced in 2002 as the replacement for the Cherokee in the USA, it also sat in the compact SUV segment.
Outside of the USA, this Liberty model was sold as the Cherokee until that line was moved into the compact crossover SUV classification.
This model ran until 2012 and was discontinued as many car buyers were switching away from heavy traditional SUVs over to more economical crossover SUVs.
The first generation Liberty was codenamed the "KJ" and was the smallest 4-door model on offer from Jeep until they introduced their crossover SUV twins, the Compass and Patriot.
It was the first Jeep model to use rack and pinion steering and was available in a variety of trims such as:
Sport – the base model with a five-speed manual transmission
Renegade – the offroad ready package with ABS
Limited Edition – the top of the range version with a 4-speed automatic transmission with larger alloy wheels and a security system
In 2008 the second generation Jeep Liberty was launched to the public and this time the model lost its entry-level engines as the parent company felt the Patriot and Compass would handle the budget buyers.
Many of the same features and engine options (aside from the smaller 4-cylinder ones) were carried over but Jeep did add new safety equipment.
Roll mitigation, traction control and ABS were just some of the new safety features included as standard with this second-generation model.
Several new trims were also added for the new Wrangler that included:
Arctic Edtion – for 2012 only this version included new cloth surfaces and a handsfree Bluetooth system
70th Anniversary Edition – in 2011 this trim was available for a short time and included a touchscreen sound system
Jet Edition – in 2011 and 2012 the Jet Edition added chrome detailing, power bucket seats and a touchscreen sound system
Common Problems With The Liberty
Windows – if you are noticing the windows slipping down on their own then a faulty window regulator could by the cause. A simple change of this and/or the motor could give you plenty more miles free of window trouble
Water leaks – if you are finding water coming through the roof and/or sunroof then you could have a water leak. The easiest cure for this is to make sure that any guttering on the roof is clear of debris so that water can flow freely away instead of gathering in pools