Ford F-150 Service Manuals
---
You can find 6 different repair/service/workshop manuals for the Ford F-150 on this page that are in the PDF format, totally free of charge.
Yearly F-150 Service Manuals
The years available stretch from 1982 through to 2011 and to view the manual you just click the name.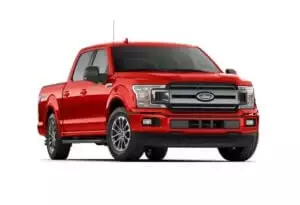 About The Ford F-150
The Ford F-150 pickup truck regularly outsells all over cars in the USA each year thanks to its constant evolution.
It also offers a deep level of customization and larger versions of itself such as the F-250 and F-450 intended for commercial use.
This F-150 is developed to be used domestically and for light commercial activities that don't require the pure power and features offered on the larger variants.
Buyers of the F-150 can choose from many different levels of trim including performance versions such as the SVT and Raptor.
These sports versions of the pickup truck boast tougher suspension, turbocharged or supercharged engines and usually premium comfort features inside the cab.
Early models of the F-Series truck first appeared in the late-1940s with a new generation being introduced roughly every 5 years.
The most recent version of the truck was brought in by Ford for the 2021 model year and appeared very similar to the last model.
Among the changes was an emphasis on fuel economy as well as electronics and software, the new model was equipped with modern safety aids.
All engine options for the modern F-150 are mated to a 10-speed automatic transmission to extract as much torque and range out of the fuel as possible.
Most of the SUV range by Ford that haven't become crossovers use the chassis of this car as a platform including the new Bronco and Expedition.
In 2019 the F-150 Lightning was shown off at the Detroit Auto Show, a fully electric version that was test-driven by President Joe Biden in 2021.
F-150 Common Problems
In the recent generations of the Ford F-150, you may see the following issues develop in later life models:
The exhaust gas recirculation sensors would get dirty leading to rough idling
Soot accumulating on the spark plugs causing them to get stuck inside the engine
Head gaskets leaking due to some of them being installed incorrectly