Toyota 4Runner Service Manuals
---
You can find 4 different repair/service/workshop manuals for the Toyota 4Runner on this page that are in the PDF format, totally free of charge.
Yearly 4Runner Service Manuals
The years available stretch from 1989 through to 2007 and to view the manual you just click the name.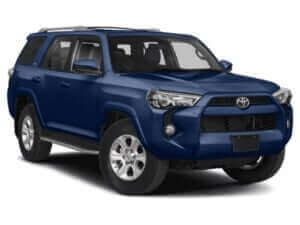 About The Toyota 4Runner
These Toyota 4Runner service manuals are a great resource for people who want to learn how to do their own car repairs and maintenance.
Toyota is one of the most popular car brands in the United States, and with that popularity comes a high demand for parts and information on how best to keep your vehicle running smoothly.
If you're interested in fixing up your Toyota 4Runner yourself, these free online manuals can be an invaluable tool.
With step-by-step instructions and illustrations, they show you everything from what tools you will need to perform specific jobs, all the way down to detailed drawings of engines with exploded views so that you know exactly where all the bolts go.
These Toyota service manuals are absolutely free to download, but you must have access to a good internet connection in order to download them.
They are typically quite large in size and trying to download them on your mobile phone can most likely eat heavily into your bandwidth.
The Toyota 4Runner is a mid-size SUV manufactured and sold by Toyota. It was first introduced in 1984 and Toyota created it using the Hilux pickup truck chassis as a base.
Current 4Runner models are capable of towing up to 5,000 pounds safely.
A modern version of the car comes standard with Vehicle Stability Control (VSC), traction control system (TRC) and hill start assist.