Toyota Highlander/Kluger Service Manuals
---
You can find 5 different repair/service/workshop manuals for the Toyota Highlander/Kluger on this page that are in the PDF format, totally free of charge.
Yearly Highlander/Kluger Service Manuals
The years available stretch from 2001 through to 2007 and to view the manual you just click the name.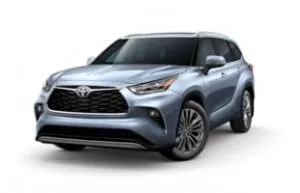 About The Toyota Highlander/Kluger
The Toyota Highlander is a mid-size crossover SUV that was introduced for the 2001 model year.
In Australia and Japan, it is known as the Kluger due to Hyundai already owning the rights to the Highlander name in those territories.
It was the best-selling SUV for Toyota for five years until the RAV4 stole the spot back in 2006 after the company redesigned it and made it much more appealing.
Underneath the crossover SUV is the same chassis used under the Camry, which shows how it is designed for the road rather than offroad.
This is the element of the crossover SUV that has led to its massive success and continued growth every year since it was envisioned in the mid-1990s.
By losing the offroad equipment underneath the car it achieves a much lower overall weight, which in turn leads to a smaller engine needed to propel the car.
With a smaller engine and lower curb weight, the car then is much cheaper to buy, run and maintain – all important factors for car buyers in modern times.
The original Highlander was offered as a front-wheel-drive as standard but with an optional four-wheel-drive if required – a tradition that has continued to this day.
Its most recent version is the fourth generation that was introduced to the market in the 2020 model year.
It could be bought in one of five trims (L, LE, XLE, Limited and Platinum) and featured either a 2.5-liter engine or 3.5-liter engine.
Many of the new models are hybrid and can capture lost potential energy during braking that can be recycled again when accelerating.
Inside of the cab, there is connectivity for Apple and Android devices within the infotainment system, adding much more digital functionality to the car.