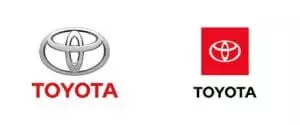 ---
Browse by Toyota Model (12 in total)
About Toyota
The first Toyota was produced in 1935, after years of trial and error. It was named the G1 and was actually a truck rather than a car. It undercut the price of leading models, helping Toyota to gain some traction in the market.
That first line from the company, the Model AA, was made in 1936. Again, this car was significantly cheaper than rival's products, which allowed Toyota to gain a footing in the market, and they even exported to China in 1936.
Nowadays, Toyota has gained a great amount of momentum within the hybrid car space. Perhaps the most famous hybrid, the Prius, was revolutionary for the company –  and it has sold incredibly well throughout the years.
The company also has a great range of crossovers. These include the Yaris and the Corolla Cross. Toyota even produces pickup trucks, including the Helix and the Tacoma.
Toyota cars are produced in the United States. The company has plants in Indiana, Kentucky, Texas and Mississippi, allowing the company to produce over 2 million cars each year. They sell nearly as many cars as they produce too. In fact, in 2020, the company reported revenue of over $275 million.
Toyota cars have some common problems. One of the biggest issues is the accelerator pedal. Many users report their accelerator pedal being sticky, or even getting stuck in an open position. In the right circumstances, this could prove very dangerous. Furthermore, many users report faulty windscreen wipers.
Overall, Toyota is one of the most influential car manufacturers of all time.