Toyota Corolla Service Manuals
---
You can find 6 different repair/service/workshop manuals for the Toyota Corolla on this page that are in the PDF format, totally free of charge.
Yearly Corolla Service Manuals
The years available stretch from 2001 through to 2010 and to view the manual you just click the name.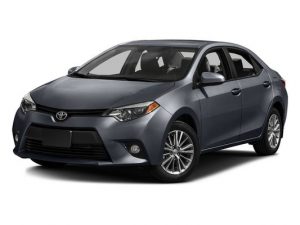 About The Toyota Corolla
The Toyota Corolla has been a huge part of the motoring world since it was introduced in the mid-1960s.
It was brought in as a replacement for the Publica model which had been on sale for almost 20 years previously as a small family car.
This Corolla replacement was classed initially as a subcompact for its first 25 years on sale before it was reclassified as a compact car in 1991.
Toyota and a few other automakers went through a phase of reclassing their models during the 1990s as automobile tastes changed and technology quickly advanced.
Designers at the time wanted to use what they learned from launching the company's luxury wing Lexus in the non-luxury side of the business and this led to a more chunky and rounded appearance.
The Corolla has been the longest-running line for the Japanese automobile manufacturer and in 1997 surpassed the Volkswagen Beetle as the best-selling nameplate ever.
During the 1980s the car went through a large change (just before it was reclassified as a compact car) when it switched from a front-wheel-drive to a rear-wheel-drive vehicle.
The switch didn't happen quickly and it was during the sixth generation (E80) that the car was sold both as an FWD and RWD depending on the body style.
It was mainly the sportier variants of the car that were still available with RWD such as the coupe, with the legendary drift-friendly AE86 version being one of them.
In more recent times the Toyota Corolla is sold in one of three body styles, a 4-door saloon, a 5-door hatchback or a 5-door station wagon.
You can also find the car powered by a flex-fuel system or one of two hybrid drivetrains fed through a CVT.
The platform that the modern Corolla is built on is shared with the C-HR and Corolla Cross – both being crossover SUVs.
It also shares its platform with the popular hybrid Prius that makes use of many alternative fuel drivetrains and is even as an all-electric version.