Volkswagen Jetta Service Manuals
---
You can find 15 different repair/service/workshop manuals for the Volkswagen Jetta on this page that are in the PDF format, totally free of charge.
Yearly Jetta Service Manuals
The years available stretch from 1992 through to 2007 and to view the manual you just click the name.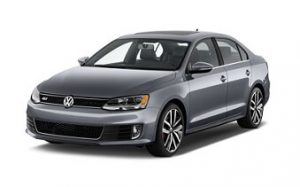 About The Volkswagen Jetta
The Volkswagen Jetta is a sedan model of car created by the German automaker since the year of 1979.
After the success of the Golf earlier that decade, the company decided to expand its influence to those who liked the car but were put off by the hatchback offering.
So they took the same chassis, extended it with a boot and put it on sale as the Jetta.
This turned out to have been a great move for the German company with it becoming a popular model in Europe.
It quickly became the best-selling European car in the USA, Mexico and Canada where the Golf was too small to win fans.
With each new generation of the Golf came a new Jetta roughly one year afterward where the engineers ake the chassis and adapt it for the sedan version.
In 2018 the seventh-generation version of the car was released and was much larger than any of the previous generations.
This led to the Jetta being much more spacey inside and packed full of more features thanks to the abundance of space.
Features on the modern car include a high-tech touchscreen infotainment system and connectivity for Apple and Android devices.
During its long life the car has gone by many other names in the various regions it is sold in including Bora, Atlantic, Vento, GLI and Sagitar.