Volkswagen Sharan Service Manuals
---
We are looking to find workshop/repair/service manuals for this car and will add them when we find them.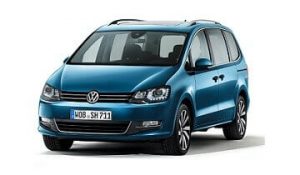 About The Volkswagen Sharan
The Volkswagen Sharan was a joint project between the German automaker and the American behemoth Ford.
Both companies had planned to create a people carrier (or minivan as it's known in North America) that would sell well in Europe.
They had both seen the success of similar models such as the Renault Escape and the Chrysler Voyager and so planned to get in on the action themselves.
Ford launched their version in European markets as the "Galaxy", which was almost identical to this Sharan model.
Volkswagen launched this Sharan as well as the SEAT Alhambra through their recently acquired Spanish brand.
Production of these cars started in 1995 and to create the vehicles the partners took many of the chassis components from existing Volkswagen cars.
Volkswagen already had a lot of success in its home continent of Europe, Ford understood this and used it to their advantage.
None of the models ever made it to North America or Canada due to the agreements put in place at the start of the partnership.
Ford did not want to introduce additional competition for its Aerostar minivan that was much more optimized for the American buyer.
The original Volkswagen Sharan ran until 2010 and underwent several mid-cycle updates but looked relatively the same.
In 2010 a second-generation version of the car was released under the same name but was based on the Volkswagen Passat platform.
This spelled the end of the people carrier partnership between the two companies as Ford had already changed their Ford Galaxy in 2006 to be built upon an in-house developed chassis.
Ford had switched their own offering to be built on the Mondeo chassis, a line that was hugely successful in Europe.
The Sharan has continued to be updated regularly ever since and continues to achieve a small number of niche sales in the declining segment of the market.