Volkswagen Golf Service Manuals
---
You can find 3 different repair/service/workshop manuals for the Volkswagen Golf on this page that are in the PDF format, totally free of charge.
Yearly Golf Service Manuals
The years available stretch from 2005 through to 2007 and to view the manual you just click the name.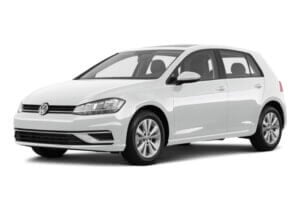 About The Volkswagen Golf
In the mid-1970s, Volkswagen introduced the Golf model to the world – a versatile and affordable compact car.
It was intended to replace the Beetle, a model that was designed to provide affordable motoring to the people of Germany back in the 1930s.
The Beetle went on to become the world's best-selling and longest-selling model of car, lasting up until the end of the century when it was still on sale in Brazil.
Trends in motor vehicle design had changed so much in the 40 years since the Beetle was designed that the Golf was almost perfectly the opposite car.
It had its engine in the front of the vehicle powering the front wheels whereas the Beetle had an engine in the rear powering the rear wheels.
Straight away the Golf was a success with it going on sale all around the world with assembly taking place in Europe, the USA, South Africa and Australia.
Almost 7 million examples of the first-generation were produced in the 9 years it was on sale.
Its huge success pushed the German automaker to start looking at spin-off models that use the same platform and technology.
One of the first new models to come from the Golf chassis was the Jetta, which was essentially the sedan version with a boot sticking out of the rear.
Volkswagen also decided to release a performance version of the car when they had noticed some success with a performance version of the Beetle.
What was born was the Golf GTI, the model that pretty much kicked off the hot-hatch revolution that brought sports car-like performance to the average person.
It boasted a fuel-injected engine matched with performance parts around the car and a sportier body complete with racing-like additions.
Volkswagen continued to launch other spin-off models such as the Scirocco and Bora and eventually revived the Beetle using the Golf platform in 1997.
Modern examples of the car are built on a more generic platform that is shared with many other cars in the Volkswagen as well as SEAT, Skoda and Audi range.