Dodge Journey Service Manuals
---
You can find 5 different repair/service/workshop manuals for the Dodge Journey on this page that are in the PDF format, totally free of charge.
Yearly Journey Service Manuals
The years available stretch from 1985 through to 2011 and to view the manual you just click the name.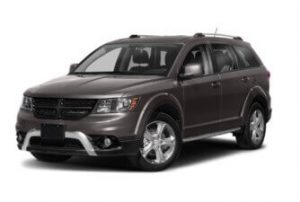 About The Dodge Journey
For just over a decade the Dodge Journey was produced by the American automobile manufacturer.
It first launched in 2009 and was discontinued in 2020 with the Durango taking over in the mid-size crossover slot.
Dodge has been moving away from its generic brand image towards being one focusing on performance vehicles over the last decade which is most probably the reason for the discontinuation.
This wasn't the only car to get taken off sale, the Caravan and Grand Caravan minivans were also taken off in the same year too.
You can find this car on sale in many regions around the world with the Dodge Journey name being used mainly in North American and the Fiat Freemont in the rest of the world.
The major differences between the Journey and Freemont are the availability of engines, in the USA you can find a V6 version but elsewhere the engine options are smaller.
In China, Brazil and Australia you can find both the Freemont and the Journey on sale alongside each other.
2015 saw the end of the Fiat Freemont as the French automaker concentrated on their own in-house developed crossover SUVs.
Underneath the car, you can find a platform that was taken from the Avenger model which was discontinued in 2014 in favor of crossover SUVs like this one.
In 2011 the Journey saw a large facelift that affected both the exterior and the interior – with many mechanical components being upgraded.
Dodge also applied their new logo design to the car and the dashboard was complimented with a Uconnect 3 infotainment system.
2020 also saw an improvement to the car even though it was the last year that it was manufactured.
Trim options were limited to just 2 for the final year on sale and all customers were forced to take the car with 3 rows of seating, an optional feature previously.
Safety ratings for the car have always been generally good, Euro NCAP rated it 5 out of 5 stars in 2011 and NHTSA awarded it 4 out of 5 stars in 2012.