Dodge Caravan (+Grand) Service Manuals
---
You can find 8 different repair/service/workshop manuals for the Dodge Caravan (+Grand) on this page that are in the PDF format, totally free of charge.
Yearly Caravan (+Grand) Service Manuals
The years available stretch from 1989 through to 2008 and to view the manual you just click the name.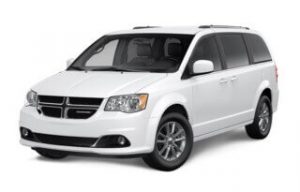 About The Dodge Caravan (+Grand)
The Dodge Caravan was a minivan that was first introduced by the American automaker in the mid-1980s.
A few years after the introduction of this car Dodge also added a long-wheelbase version called the Grand Caravan that featured additional cargo space in the rear.
It ran up until 2020 with the model being discontinued as the minivan market shrank in favor of crossover SUVs.
Instead, Dodge now pushes the Journey model to that demographic, a mid-size crossover SUV that boasts excellent access and a roomy interior.
Dodge's parent company Chrysler do still produces some minivan lines like the Town & Country and Pacifica but has reduced the number with the demand.
The Caravan is seen as the first minivan to be produced in North America alongside its badge-engineered sibling the Plymouth Voyager.
It was primarily produced for the American market but for some time it was also on sale in Europe with a choice of diesel engine.
Looking at the features of the last generation Dodge Caravan that was released in 2008 you can see the company tried its best to increase its desirability.
Its upper trim boasted an MP3 player, a swivel seating system called "Stow 'n Go" and a backup camera to aid visibility.
Fifth-generation models were only sold in their long-wheelbase "Grand" versions and their chassis was very similar to that of a crossover SUV (like the Journey).
Volkswagen also sold their own version of this minivan that they assembled in Canada called the Routan.
With crossover SUVs taking the automobile world by storm it was the right way to go in order to win sales in a fiercely competitive market.
In 2020 the Dodge Grand Caravan was discontinued due to "regulatory reasons", updating the car to keep up with new regulations was not seen as economical.
Common Problems With The Grand Caravan
Power windows – if you are experiencing windows that have stopped working then the issue could be a failed regulator or motor
Coolant leaking – a simple replacement of the hoses to the rear AC/heating could fix this easily
Shuddering – could be the symptom of a failing transmission
Key getting jammed in the ignition – this will require a completely new barrel before the problem gets worse
Knocking from front suspension – this could indicate that you need to replace the front suspension bushings or sway bar end links