Dodge Durango Service Manuals
---
You can find 13 different repair/service/workshop manuals for the Dodge Durango on this page that are in the PDF format, totally free of charge.
Yearly Durango Service Manuals
The years available stretch from 1998 through to 2009 and to view the manual you just click the name.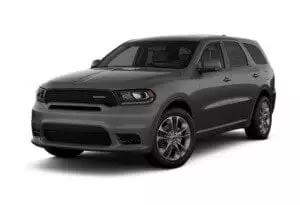 About The Dodge Durango
The Dodge Durango has gone through many changes since it was first introduced in 1998.
At first, it was a mid-size SUV that shared its platform with the Dakota mid-size pickup truck.
This was until 2004 when the Durango was moved onto the larger Ram full-size pickup truck platform now making it a full-size SUV.
Sales climbed slightly with this change but quickly died off as oil prices spiked before the 2008 great recession causing these large gas-guzzlers to fall out of public favor.
After the fallout of the credit crunch and many automakers getting shut down, Dodge decided to move the Durango away from its heavy chassis.
They switched it to the same platform as the latest Jeep Grand Cherokee in 2011 which was developed by Mercedes-Benz and used on many of their crossover SUVs.
Being a crossover SUV it now lost most of its offroad capability but the reduced weight of the Durango made it cheaper to run and maintain.
Sales quickly returned from the low point it saw in 2010 (selling a total of 580 worldwide that year) back to around 60,000 sold per year roughly every year since the change.
Unfortunately, it is a fraction of the 189,840 peak it saw in 1999 but with such heavy competition in the market, it is still an accomplishment.
Previous generations of the Dodge Durango have always been produced in Newark but the most recent version (released in 2011) is assembled in Detroit.
These modern versions of the car are available in a wide range of trims to suit budget and taste such as:
Express – base trim and only available in 2011
Crew – sold between 2011 and 2013 this allowed optional luxury features included
SXT – the base trim going forward from 2012
SXT Plus – essentially the base trim but with a few upgrades
Crew Plus – the luxury trim between 2011 and 2013
Limited – the luxury trim from 2014 through to 2016
GT – a sports-focused trim that was introduced in 2017
GT Plus – like the sporty GT trim but with several luxury additions