Dodge Ram Pickup Service Manuals
---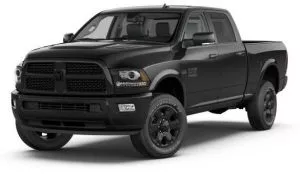 About The Dodge Ram Pickup
Ever since the early days of the 1980s, the Dodge Ram has been a popular sight on many roads in the USA.
It's classed as a full-size pickup truck and sits in the same segment of the auto market as the market-leading Ford F-150 and the Chevrolet Silverado.
Originally it was sold under the Dodge brand but in 2010 the whole American automobile market had a switch up and Dodge spun off the Ram and the Viper into their own sub-brands.
Many car manufacturers closed down in the USA around that time after the world had seen the worst economic crisis since the great depression in the 1920s.
Dodge decided to switch its game and focus on high-performance models going forward and the Ram was seen as worthy of keeping but being sold outside of that image.
Nowadays the pickup truck is known as the Ram Pickup, with the Ram being the company name and the Pickup being the model as well as the type of vehicle it is.
When it was first released, the Ram was intended to be a replacement for the D Series line that had been running for 20 years previously.
This new model was available with lots of customization options from the start, including 2 or 4-door cab configurations.
It was also released with an SUV subling that used the same platform but offered seats inside of a pickup truck bed that was called the Ramcharger.
The Ramcharger was on sale in the USA until the mid-1990s when it was replaced by the Durango.
Over the years since the standard pickup truck version was first introduced it has gone through a revision roughly every 10 years, with it being in its fifth generation currently.
Current models of the Ram Pickup boast an Etorque hybrid system that can capture lost energy at braking and increase the power output of the truck when accelerating again.
Inside the cab, you can find modern comfort features such as a 12-inch touchscreen infotainment system and an all-digital instrument cluster in front of the driver.