Dodge Dakota Service Manuals
---
You can find 11 different repair/service/workshop manuals for the Dodge Dakota on this page that are in the PDF format, totally free of charge.
Yearly Dakota Service Manuals
The years available stretch from 1996 through to 2008 and to view the manual you just click the name.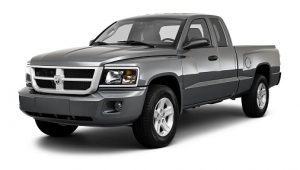 About The Dodge Dakota
The Dodge Dakota was first introduced in the mid-1980s as the company's flagship mid-size pickup truck.
It was discontinued in 2011 after spending 2 years as the Ram Dakota under the newly spun-off pickup truck brand led by the Ram Pickup halo model.
Much like other pickup trucks, it is built using a body-on-frame construction which sees the body act as a completely different component to the chassis.
During the year 1989, a high-performance version called the Shelby Dakota was produced that achieved the title of the "highest-performing pickup truck ever".
It boasted a 5.2-liter V8 that was squeezed with great difficulty into the engine compartment along with sporty flair and a red paint job with a white stripe down the middle.
First-generation Dodge Dakotas were available only with a 2-door cab but with an optional length bed in the back.
When the second-generation model was introduced in the mid-1990s the company added the option of having 4-doors and assembly was moved from the USA to Brazil.
The second-generation version of the pickup truck was also used for the Durango SUV when it was launched in the late-1990s.
In 2005 the third-generation Dakota was released and with it, the production was returned back to the USA and the 2-door option removed.
Buyers could find the car in a variety of different trims including the ST base model, the SLT mid-level trim and the Laramie which served as the top-of-the-line trim.
This turned out to be the final version of the pickup truck that was produced due to the decline in the popularity of compact pickup trucks.
Sales of the truck in the late 1990s peaked at over 175,000 but during the turbulent 2000s, the model shrank to around 10,000 sales per year around the time of the credit crunch.