Ford Ranger Service Manuals
---
You can find 18 different repair/service/workshop manuals for the Ford Ranger on this page that are in the PDF format, totally free of charge.
Yearly Ranger Service Manuals
The years available stretch from 1983 through to 2009 and to view the manual you just click the name.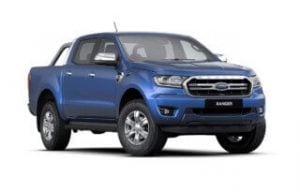 About The Ford Ranger
In the early 1980s, Ford introduced the Ranger model to the market, a compact pickup truck that sits underneath the full-size F-150.
Outside of the USA, the Ranger is usually the only pickup truck on sale in most regions due to the lack of demand for large domestic trucks.
In 2019 the vehicle was redesigned and reclassified as a mid-size pickup truck due to the inclusion of many more comfort and safety features.
Before the Ranger name was used for this new line of trucks in the 1980s it was previously used as a mid to high-level trim on the F-Series lines.
It didn't go on sale outside of the USA until 1998 as Ford focused the model on lucrative American markets.
The most recent version of the truck is the T6 and was introduced in 2019 for the USA market, developed jointly between Ford and Mazda.
Underneath the new models is extensive use of aluminum to keep the truck light and strong resulting in less load on the engine and lower running costs.
Inside modern versions of the Ford Ranger, you can find technology such as connectivity for Apple and Android devices as well as 4G-powered internet.
Ford Ranger Common Problems
The computer that controls the engine (the ECU) can crash on the Ford Ranger causing the engine to cut out leaving the car needing to be switched off and then on again to reset it.
This car's clutch is known to get sticky, making it hard to change gears. A new clutch may be needed in this case
Gears popping out regularly, if you are experiencing the fifth gear popping out when driving you could have a worn gear selector in your Ranger needing a replacement