Ford Transit Service Manuals
---
You can find 8 different repair/service/workshop manuals for the Ford Transit on this page that are in the PDF format, totally free of charge.
Yearly Transit Service Manuals
The years available stretch from 2000 through to 2010 and to view the manual you just click the name.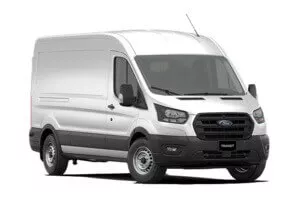 About The Ford Transit
During the 1960s Ford wanted to create a new line of vans that handled like a car, they called it the Transit.
Since then, the Transit has gone on to become the best-selling van of all time and has been sold as a minibus, pickup truck and in many other configurations.
The first-generation model that ran until 1986 was primarily marketed to the European market but during the following decade, the second-generation van reached Asia and the USA.
Second-generation models featured a redesigned front end that sloped from the roof to the bottom of the front bumper, losing the traditional bonnet design.
Engine choices were roughly the same moving into this 1990s version of the van and all versions were fitted with a manual transmission.
In the year 2000, the Transit gained an automatic manual transmission for the first time and the design went back to the old style with a protruding bonnet.
New engines were added to the order sheet that boasted better fuel economy with features such as a high-pressure common-rail on the diesel engine.
The most recent version of the Transit is the fourth generation which was first introduced in 2013 and again switched back to the sloped front-end from the second generation.
In 2020 the modern version saw a facelift that updated the frontend appearance and dashboard – it also sported modern features such as power sliding doors and the locking differentials from the F-150 Raptor.
Within the USA Ford sells roughly 100,000 to 150,000 Transits each year in various forms, including the front-wheel-drive Custom version.