Mazda Mazda6 Service Manuals
---
You can find 2 different repair/service/workshop manuals for the Mazda Mazda6 on this page that are in the PDF format, totally free of charge.
Yearly Mazda6 Service Manuals
The years available stretch from 2002 through to 2007 and to view the manual you just click the name.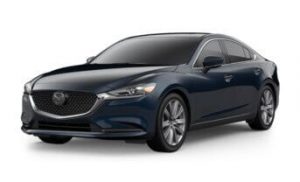 About The Mazda Mazda6
Taking over from the 626, the Mazda6 was the company's new mid-size car.
It was a huge success for the company and exceeded expectations, built upon a platform developed between the Japanese company and Ford.
The original model that was launched in 2002 was available as a sedan, station wagon or a 4-door liftback.
It was built on the same platform as the Ford Edge and Fusion and was offered with a variety of gasoline and turbodiesel engines.
With the move to the second generation in 2007, the Mazda6 was now on sale with a wider range of engines and massive improvements all around the car.
Unfortunately, the Mazdaspeed6 performance version of the car was removed from the order sheet.
The Mazdaspeed6 was a 4-door sedan with a turbocharged 2.3-liter engine putting its power down to all four wheels.
A computer decided how to split the power between the front and rear axle depending on driving conditions.
For the third generation in 2012 the Mazda6's range of engines was reduced down to just 4 choices.
The station wagon version was seriously scaled back, especially in North America where the style of car is losing its favor to crossover SUVs.
Common Problems With The Mazda6
DPF – as with any diesel engine the diesel particulate filter (if fitted) can be a huge annoyance and costly to replace if needed. The issues start when the car is being used for short journeys only and the exhaust doesn't reach a temperature capable of burning off the filtered exhaust pollutants
Suspension – the drop links are prone to failure on the Mazda6 due to excessive wear and may need replacing if you are noticing knocking sounds
Tyre monitoring – if you have a tyre monitoring system fitted with your Mazda6 then it could fail and give you false reports of an underinflated tyre