Nissan Maxima Service Manuals
---
You can find 3 different repair/service/workshop manuals for the Nissan Maxima on this page that are in the PDF format, totally free of charge.
Yearly Maxima Service Manuals
The years available stretch from 1998 through to 2011 and to view the manual you just click the name.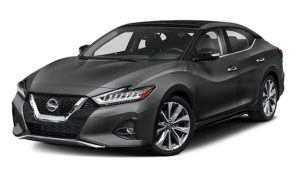 About The Nissan Maxima
When the Nissan Maxima launched in the early 1980s it was classed as a compact car that replaced the Datsun 810.
It could be purchased as a sedan or station wagon with the engine in the front, powering the rear wheels.
Later in the 1980s, it was reclassed as a mid-size car as its wheelbase had increased by around 5%.
It was now being offered with a larger engine and a suite of high-tech features including smart suspension that scanned the road ahead to make adjustments on the fly.
From now on the Maxima would only be available as a 4-door sedan with the front wheels being powered.
Production of the Maxima traditionally took place in Japan up until the most recent generation was launched in 2016 when assembly plants were opened in the USA and China.
It was marketed in the USA as the "four-door sports car" by the Japanese company which complimented the amazing technological features onboard.
Features such as a limited-slip-differential, spoiler, tinted windows and twin-tip exhausts helped push this sporty image the company was going for.
With each new generation of the car, the features were improved and Nissan focused on cutting costs to make the line leaner for the company.
The fifth-generation was launched in the year 2000 alongside its luxury badge-engineered sibling the Infiniti I30.
Then in the next-generation Nissan focused the Maxima purely on the North American region, dropping it elsewhere in the world.
For the seventh generation, the car was moved onto the new D platform that is now shared with the Altima and Murano with all models featuring only a CVT.
Over the following generations, Nissan focused their efforts on reducing the overall weight of the car through aerospace-inspired materials.