Nissan Qashqai Service Manuals
---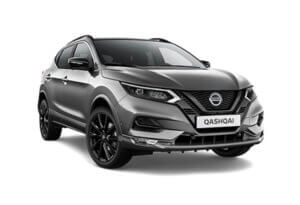 About The Nissan Qashqai
Nissan launched the Qashqai in 2006 as a replacement for the Mistral compact SUV.
This Qashqai is slightly different, it is a compact crossover SUV and doesn't bear the same offroad equipment that its predecessor had.
This means that although it is an on-road car it is also lighter but still has the same benefits, including higher seating position and impressive internal space.
During its first generation, the car was sold in Japan and Australia as the Dualis but that changed in 2013.
2013 also saw the name change in North America where that market now sees the car as the Rogue Sport, capitalizing on the success of the Rogue in that region.
The original Qashqai was built on the Nissan's C platform that sat underneath many of its and Renault's models.
When the car entered into its second generation it was moved over to the CMF platform, a more global system used on even more models.
You could find this CMF platform underneath the Sentra and all the way through to Dacia and Mercedes-Benz models.
A third-generation Qashqai was also built on this same platform although it had gone through improvements.
It was over an inch longer and now offered customers the choice of adding a hybrid system to the car to recycle lost energy from braking.
Engine choices for the third-generation Qashqai were whittled down to just a 1.3-liter with that mated to either a CVT or manual transmission.
All of these third-generation models are assembled in the UK, with the first models rolling off the production line in 2021.