Nissan Frontier/Navara Service Manuals
---
You can find 5 different repair/service/workshop manuals for the Nissan Frontier/Navara on this page that are in the PDF format, totally free of charge.
Yearly Frontier/Navara Service Manuals
The years available stretch from 1998 through to 2013 and to view the manual you just click the name.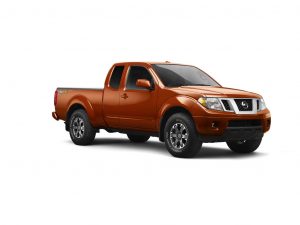 About The Nissan Frontier/Navara
In North America as well as some other regions such as South America this car is sold as the Nissan Frontier.
Within Europe and the rest of the world, it is known as the Navara or the NP3000.
It has been on sale since the mid-1980s and was originally classed as a compact pickup truck until the second generation in 2004 when it was upgraded to a mid-size pickup truck.
The original 1980s models were very basic and boxy and were obviously attempting to compete with the Toyota Hilux that was making big sales all over the world.
The chassis was used to create an SUV called the Pathfinder by strengthening the rear suspension and adding a longer body.
Nissan also took the chassis and many of the same parts to create the compact SUV the Xterra that ran up until 2015.
When the second generation entered showrooms in the late 1990s the Frontier had changed greatly, it was chunkier and smoother.
It was clear the vehicle was now targeting the mainstream car buyer as it was being offered in a wider variety of styles with many different engines to choose from.
For the first time, the pickup truck could be bought with 4-doors and 2-rows of seating allowing the car to be both a workhorse and capable of ferrying the family around.
It was being manufactured in 14 different countries around the world at this point thanks to its explosion in demand.
Many of the customization options were reduced as it entered its third generation in 2014, customers only had one option of gasoline engine but three turbodiesels.
From 2018 onward the Frontier/Navara is equipped with the Nissan Intelligent Mobility driver aids that use sensors to help protect the occupants in the event of an accident.
One of these features is a blind spot monitor that alerts the driver if there is a vehicle close by within the blind spot, reducing the risk of a merger accident.
You can find the more recent versions of the Nissan Frontier on sale as the Renault Alaskan or even with slightly more luxury as the Mercedes-Benz X-Class.