Nissan Versa Note Service Manuals
---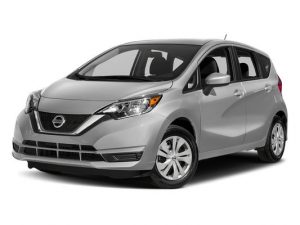 About The Nissan Versa Note
In 2004 the production of the Nissan Note began, a hatchback offshoot from the Versa range.
It was intended to replace the Almera Tino, an MPV version of the compact car that was on sale between 1998 and 2006.
During its first generation (which ran up to the year 2012) the car was only sold in Japan and Europe as the "Note".
Then when the second generation was introduced by Nissan marketing began in many other territories such as North America, where it was called the "Versa Note".
This car is classed as either a mini MPV, a subcompact car or a supermini depending on the region you are looking at buying it.
First-generation models of the car were built on top of the Nissan B platform that is shared with many models including the Micra and Renault Clio.
Then when the Note entered into its second generation in 2012 it was placed upon the V platform that opened up hybrid technologies.
This new version of the car was roughly the same shape with exactly the same wheelbase and was shared with even more cars than before including the Sentra.
In 2014 the Versa Note went through a mid-cycle refresh that brought a much more efficient range of engines and a suite of new driver-ads.
These new driver aids included an emergency automatic braking system and a lane departure warning.
2016 brought a new hybrid drivetrain version of the car that was branded as "e-Power" that took over as the only drivetrain on offer with the car in 2020.
For 2017 the Note was replaced in Europe by the Micra which had been on sale many years before the Note even was.
In North America, the Versa Note was discontinued in 2019 as the demand for cars like these was dropping as many people switched to crossover SUVs like the Kicks.