Mitsubishi Galant Service Manuals
---
You can find 3 different repair/service/workshop manuals for the Mitsubishi Galant on this page that are in the PDF format, totally free of charge.
Yearly Galant Service Manuals
The years available stretch from 1989 through to 2004 and to view the manual you just click the name.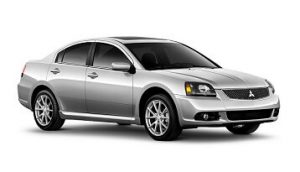 About The Mitsubishi Galant
The Mitsubishi Galant has been marketed by the Japanese automaker since 1969 when it started as a compact car.
It was introduced as a replacement for the Colt 1500 and was originally called the Colt Galant.
The car was powered by a new range of "Saturn" engines built in-house by Mitsubishi and you could order your model as a coupe, sedan or station wagon.
In 1971 Chrysler began marketing the car in the USA as the Dodge Colt to take advantage of their new strategic partnership.
Over in Australia the car was imported and rebadged as the Chrysler Valiant Galant.
Not much changed with the car until 1983 when it reached its fifth generation and was reclassed as a mid-size car as it grew due to the inclusion of new features.
It was now being sold all over the world under various names including Eterna, Sapporo, Sigma and V3000.
In 1987 the Galant entered into its sixth generation and now the car shared its platform with the Eclipse with the two cars being optimized for the North American car market.
This sixth generation also saw a performance trim called the VR-4 added to the lineup to capitalize on the success of the model in the World Rally Championship.
In 1992 the Galant was replaced by the Lancer as the donor car to be used in the rally which led to less focus being made on the performance VR-4 trim.
Production of the car ceased in 2012 for most of the world although the car was taken into a tenth generation in 2007 for the Japanese market.
This Japanese-only Mitsubishi Galant was actually a rebadged Lancer and was eventually discontinued completely in 2017.