Mitsubishi RVR/ASX Service Manuals
---
We are looking to find workshop/repair/service manuals for this car and will add them when we find them.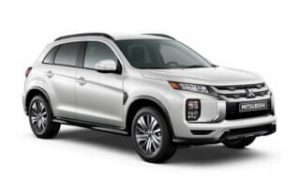 About The Mitsubishi RVR/ASX
The original Mitsubishi RVR was a compact MPV that was first introduced in the early-1990s.
It was launched amidst a backdrop of growing prosperity in Japan and did well from the booming youth market.
Inside was ample room and the car had a slight edge ahead of the competition when it was taken lightly offroad.
You could buy the original RVR with either a front-wheel-drive or a four-wheel-drive chassis and the choice of gasoline or diesel engines.
In Europe, you could find examples of the car but they were called the Space Runner and in the USA you could find it on sale as the Expo LRV.
When the second generation was introduced in 1997 the choice of engine was reduced down to just one of three gasoline options.
The line was split into two variations, one being more like a minivan for family use and the other geared towards a youthful market with an all-around sporty offroad image.
In late 2002 the RVR was finished, Mitsubishi decided to stop producing the model as the minivan market was quickly reducing worldwide.
Subcompact Crossover SUV RVR
For the 2010 model year, Mitsubishi revived the RVR name for a subcompact crossover SUV built on the GS platform.
This new platform is described as a "global platform" and is used under a large number of other cars including:
Thanks to it being sat on this global platform the choice of engines is vast, ranging from a 1.6-liter gasoline through to a 2.2-liter turbodiesel.
All of these revived (or 3rd generation) RVR models are 5-door SUVs with the choice of FWD or AWD drivetrains.
In North America, the car is sold as the Outlander Sport and in some territories such as Europe, it is sold as the ASX.
Fuel efficiency is a strong marketing tool that Mitsubishi uses with this model and in Japan and Europe, it qualifies for reductions in road tax because of it.
Inside of the car you can find modern technologies like a touchscreen infotainment system with Apple and Android device connectivity.