Ford Fiesta Service Manuals
---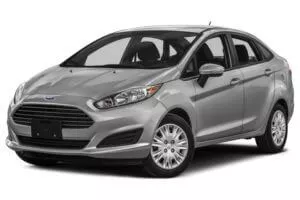 About The Ford Fiesta
The Ford Fiesta first made its appearance in the mid-1970s to rival new models such as the Renault 5 and Fiat 127.
Ford had not wanted to enter the small car market as it decided it was already saturated by the Mini but with the oil crisis pushing running costs up now was the time.
Investments were made by the American automaker with new factories set up around Europe and existing factories being extended to cope with the new model.
Ford anticipated that the model would sell in great numbers due to the quickly growing demand for low-running cost cars and bet big.
Straight away the car was a hit and this was helped partly by the wide range of trims and the option of having a Fiesta van version.
Towards the end of the 1980s, a sporting version was introduced for a year before the launch of the second generation to test the waters for the XR2i model.
Over the years since the Fiesta has been offered with a variety of sporting trims including the ST, RS1800 and RS Turbo.
This model sold well alongside the Escort for many years as its larger sibling which was replaced in 1999 by the Focus.
During the 1990s the Fiesta's chassis was used to produce a van called the Courier, although it was stretched out and given tougher suspension in the rear.
It was also used for a city car called the Ka which involved shrinking it down considerably and removing many standard options such as power steering.
In recent years the car has been used as a platform for many other lines including the EcoSport and Puma crossover SUVs.
Ford continues to invest heavily into the fuel economy, safety and reliability of the Fiesta as these are major selling points for the small car.
Fiesta Common Problems
On modern Ford Fiesta models you may be unfortunate enough to experience the following issues:
Airbags failing to deploy after displaying a warning light in the instrument cluster
A weld seam breaking and causing issues in the rear axle, causing the handbrake to fail
Fuel lines eroding away too quickly and posing a fire risk
Power steering columns and belts with bad designs causing issues early on
Exhaust fumes entering the car due to a blanking plate in the exhaust not being fitted properly