Nissan Quest Service Manuals
---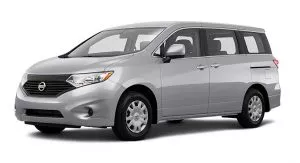 About The Nissan Quest
The Nissan Quest was a minivan that was produced between 1992 and 2016 in China, America and Japan.
It replaced the Vanette in North America and the Serena everywhere else in the world.
The design of the Quest was done in a way that would mean that it would sell well in the USA, with that territory being its main target.
This model was the first Japanese minivan assembled in the USA for the local market, a trend that would later be copied by Honda and Toyota.
Nissan had partnered up with Ford to design and produce the Quest with the American company marketing their own version as the Mercury Villager.
Underneath the minivan was the same chassis that the Maxima used, strengthened up to cope with the taller body.
As the car was designed to be marketed primarily in the US, Nissan only offered one choice of the engine across all four of the generations.
All Quests that were sold over the 24 years it was produced featured a V6 (that changed in size with each generation) that was then mated to an automatic transmission until the fourth generation when a CVT was added.
Throughout its life, the minivan boasted 7 seats inside of the body with one row that could fold flat and allow the vehicle to carry more cargo.
The final generation of the car scored terribly when crash-tested by the IIHS and due to bad press hurt the reputation of the vehicle as a family transporter.
Due to declining minivan sales, the Nissan Quest was discontinued in 2017 with the company's focus being put onto the Pathfinder SUV that featured 3-rows seating.